Morrisville, PA, is a Bucks County borough and the home of over 8.700 people. Settlement of the area dates all the way back to 1624 and it was first incorporated as a borough in 1804. It's named for founding father Robert Morris. It's the location of a number of historic places, including the Gershom Craft House, Trenton City/Calhoun Street Bridge, Summerseat, and Graystones.
Locals treasure their historic legacy, and they also know how to have a good time at places like Old Barracks Museum, Pennsbury Manor, the Trenton Farmers Market, and Quaker Penn Park. They enjoy nightlife and good eating at Dacey's Pub and Morrisville Tavern or Vault Brewing Co.
Of course, getting to all of these great places requires a reliable vehicle. When locals are looking for the very best used car dealer near Morrisville, PA, they turn to Fred Beans Kia of Langhorne.
Used Car Dealer near Morrisville, PA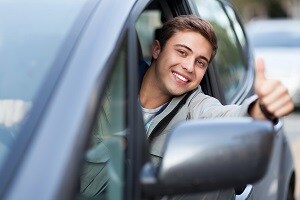 Used cars can be an outstanding way to get into a great deal of car for very little cash, relatively speaking. If you choose a vehicle that's only a couple of years old, you might even get one that is still under factory warranty protection. Of course, if warranty protection is important, you can also look at certified pre-owned cars. These are gently used vehicles that have been restored to factory condition, run just like new, and have their own warranty coverage.
Used cars cost less to insure and sometimes are less expensive to register. They don't depreciate in value like new cars do, either, so they're a better investment overall. Very often, any repair or maintenance work they do require costs less than with a new car. Overall, used cars can be a great way to go and their value goes far beyond costing less to buy.
Fred Beans Kia of Langhorne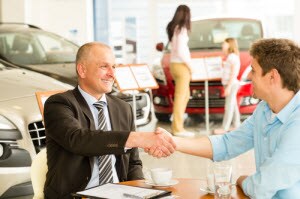 At Fred Beans Kia of Langhorne, we have only one goal, and that's to be the best used car dealer near Morrisville, PA. We do that by putting customer service ahead of all else. Whether you're looking for a 2017 Kia Sportage LX, a 2013 Kia Soul, a 2011 Kia Sedona, or even vehicles of other makes and models, we have an extensive inventory which you can browse online or in person.
When you've found the perfect car for you, our customer service representatives and finance department will work to get you the best interest rates, outstanding deals and incentives. You'll drive away feeling as great about your payment plan as you do about your new-to-you car, truck or SUV. Apply now and save time at the dealership. If you are worried about credit, you may prefer to Prequalify for Financing before you apply for credit.
Then, as long as you own the vehicle, our service department will be there to keep it running like new. We use factory OEM parts and work out of a state of the art facility. We're here to put your needs first all the time, whether it's a basic oil change or even major engine repairs.
At Fred Beans Kia of Langhorne, we've been here for many years, and we plan to be here for many more. If you need the best used car dealer near Morrisville, PA, look no further than our showroom. Stop in today!