If you're looking for a quality, pre-owned vehicle, our used car dealer near Levittown, PA, Fred Beans Kia of Langhorne, is the place to go. Our friendly staff will help you choose a model from our large inventory that best fits your needs. We can also service this vehicle at our state-of-the-art facility.
This article will help you learn about all the services offered at Fred Beans Kia of Langhorne. Plus, you'll find out a couple things about the welcoming Levittown community.
All About Levittown PA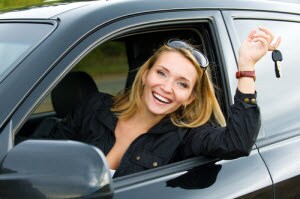 Levittown, PA, is a charming suburb of Philadelphia. This community, built in 1951, has a number of redeeming qualities that include parks, eateries, theaters, and outdoor activities.
Customers are always satisfied after eating at popular restaurants like Maryanne's Homestyle Cooking, or the renowned Golden Dawn Diner. You can also grab a drink or two at McStew's Irish Pub or Taps Sports Bar.
If you're looking to take advantage of nice weather, spend some time at one of the many local parks like Forsythia Crossing Park, or the Falls Township Community Park.
With so much to see and do near Levittown, PA, you'll need a reliable car to get around. Thankfully, our used car dealer has just the thing…
Browse Through Our Used Car Inventory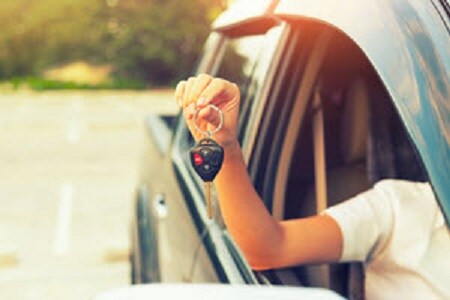 Our inventory houses many used and pre-owned vehicles. We feel that the more options you have to pick from, the more likely you are to find the right car.
Take, for instance, the pre-owned Kia Optima. This sleek, comfortable ride will help keep you entertained during rush hour, thanks to a vibrant infotainment system. If you're interested in a compact, fuel-conscience ride, the used Kia Rio is a terrific fit.
Our used vehicles come in all shapes and sizes, like the Kia Sedona. This spacious minivan has more than enough room to fit the entire family, and all their belongings, too.
Searching for the right model is an exciting process, so take your time and browse through the many used cars found on our online inventory.
Let's Talk About Financing
The first step in selecting your next ride is to find the right model, but the next step is financing. At our used car dealership, we want this process to be simple, so we've put together a team of consulting experts to help guide you through the ins and outs of financing.
Our experts will work with you to answer questions, like: What are the advantages of buying vs. leasing? Or, should I opt for a long-term or short-term payment plan?
Along with answering these questions, we can help you obtain a favorable loan, thanks to our relationship with local banks.
If you're eager to get started, fill out an online application form at any time.
Servicing Your Used Car
The long-term health of your used car is a main priority for us, so we offer a host of helpful, extensive services to keep your vehicle in tip-top shape. Our trained technicians are capable of handling a range of services, like: brake adjustments, balancing tires, air conditioner repairs, oil changes, muffler replacements, and tire rotations.
By visiting our Parts & Service Specials page, you'll also find occasional discounts or specials for your next visit. So, contact us or schedule an appointment online if your used car needs a tune up.
Test Drive Any of Our Used Cars Today
What are you waiting for? Once you've found the right vehicle at our used car dealer near Levittown, PA, contact Fred Beans Kia of Langhorne and schedule a test drive today!