Tires may be one of the most important, yet often overlooked, components to your vehicle.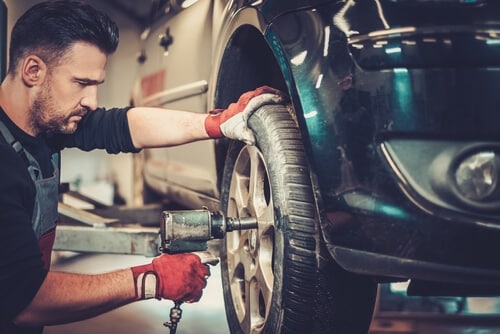 They're responsible for getting your vehicle to actually move. However, due to the constant motion and rubbing against the hard road, they tend to go through a decent amount of wear. Tires are also expensive, and when they're worn they need to be replaced, so the best way to put off that costly purchase and get the most out of your current tires, you'll need have them serviced, maintained, and repaired.
Having your tires serviced regularly can go a long way at increasing their longevity and helping you put off a major purchase. However, if you're asking yourself Where can I find tire repair near me? you're in luck. Fred Beans Kia is proud to offer tire repair and maintenance services to drivers in Langhorne, Levittown, and Philadelphia.
Signs to Look Out For that Indicate Necessary Tire Repair
Your vehicle has its ways of telling you that something's wrong. Whether there's a light, a sound, or a smell, it's not too difficult to spot an issue. Tires can also do the same thing. There are several ways that you can tell that your tires are starting to wear or show signs of damage that will tell you it's time to start seeking out tire repair near you.
Be sure to look out for these different signs of tire wear:
Cracks or bulges in the tire's sidewall
Vibrating steering wheel while driving
The car pulls to the left of right
Uneven or low tire tread
Reasons Your Tires Become Worn
Your tires are susceptible to premature wear and tear from a variety of factors. Extreme weather is a considerable foe to your tires because the frigid cold or sweltering heat can actually affect the tire pressure and integrity of the rubber. Pot holes and road debris also take a lot out of your tires. Lastly, another major factor that could be wearing your tires down is how you drive. Slamming on the brakes constantly can actually wear your tires faster.
Checking Your Tire's Tread
Tread is one of the most important parts of the tire because it's what helps your tires grip the road.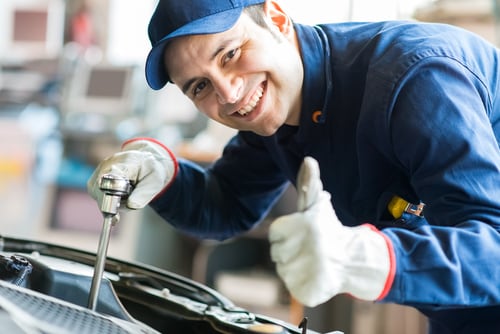 Of course, when tread is excessively worn, it makes driving on those tires less safe. Luckily, there's an easy way to test your tire tread. Take a penny in insert it upside down in the tread. If you can see the top of Lincoln's head, it means that your tread is low and that you should consider having your tires check, or seek out a new set to ensure that there are no problems down the road.
Now that you know the importance of your tires and routinely checking them, you'll be able to spot when it's time for them to get serviced. Drivers in the Langhorne, Levittown, and Philadelphia areas can always schedule their service with us at Fred Beans Kia. We'd be happy to help you get the most out of your tires. Schedule service today!