The midsize sedan is something that many people take for granted, and don't think about that much until it's time to buy a new car. These vehicles can be an astounding solution to your family vehicle, daily commute, or other travel needs. They offer superior fuel economy, plenty of trunk space, powerful engines, and the best technology options around.
For years, Kia and Toyota have been at the forefront of modern midsize sedan design with the Kia Optima and the Toyota Camry. However, many drivers across the Philadelphia, Levittown, and Langhorne area are looking for the best, and wonder how these two sedans stack up. Discover what goes down when the 2020 Kia Optima goes up against the Toyota Camry and see where you can go to test drive the better sedan today.
Kia Optima vs Toyota Camry: Premium Audio Technology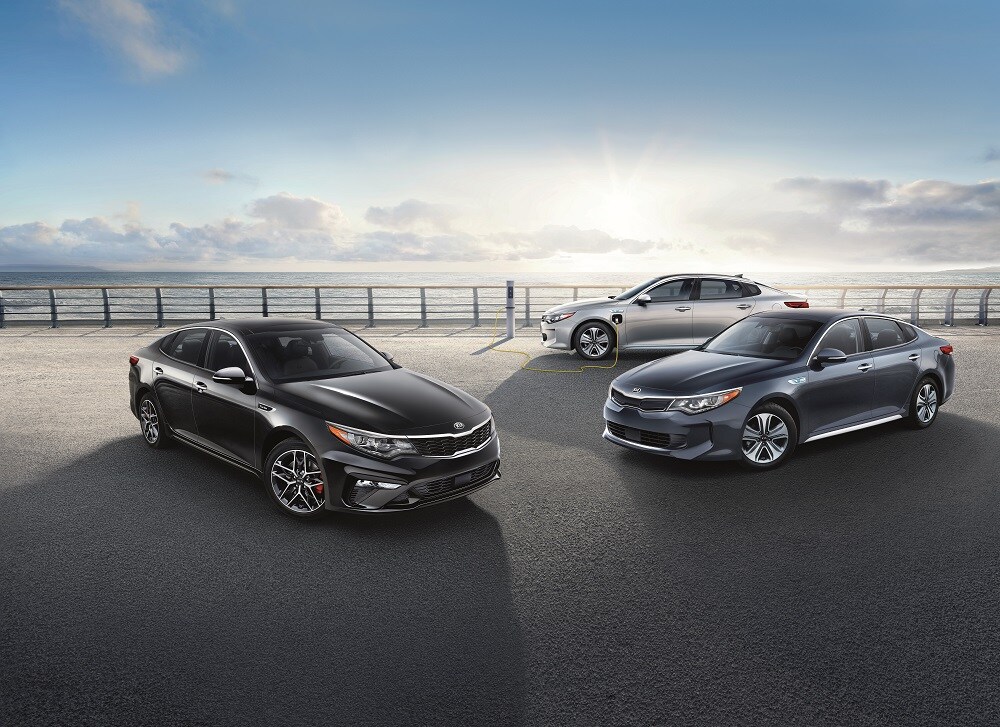 Who doesn't like some good music to accompany them on their drives? Both cars offer premium audio systems with the Kia Optima giving us an available Harman/Kardon® QuantumLogic™ Premium Surround Sound with Clari-Fi™. This system features 10 speakers throughout the cabin that make the most of your favorite music.
Unfortunately for the Toyota Camry, it only features a JBL® with Clari-Fi™ Premium Audio System with nine speakers. With less speakers to work with, you may find that the audio quality in this sedan isn't quite as good as it is in the Kia Optima.
Unique Safety Features
Safety is on all our minds and these vehicles come well equipped with many of the latest safety features. You'll find an Automatic Braking feature with both sedans, so you can automatically avoid low speed fender benders without having to rush to hit the brake.
Unique to the Kia Optima, though, is the available Low Beam Assist-Dynamic feature. This technology automatically directs your lights toward the direction that you're turning, so that you enjoy more comprehensive lighting at night. There'll be better illumination when you're turning your Kia car in the dark thanks to this technology.
Optima vs Camry: Roominess and Comfort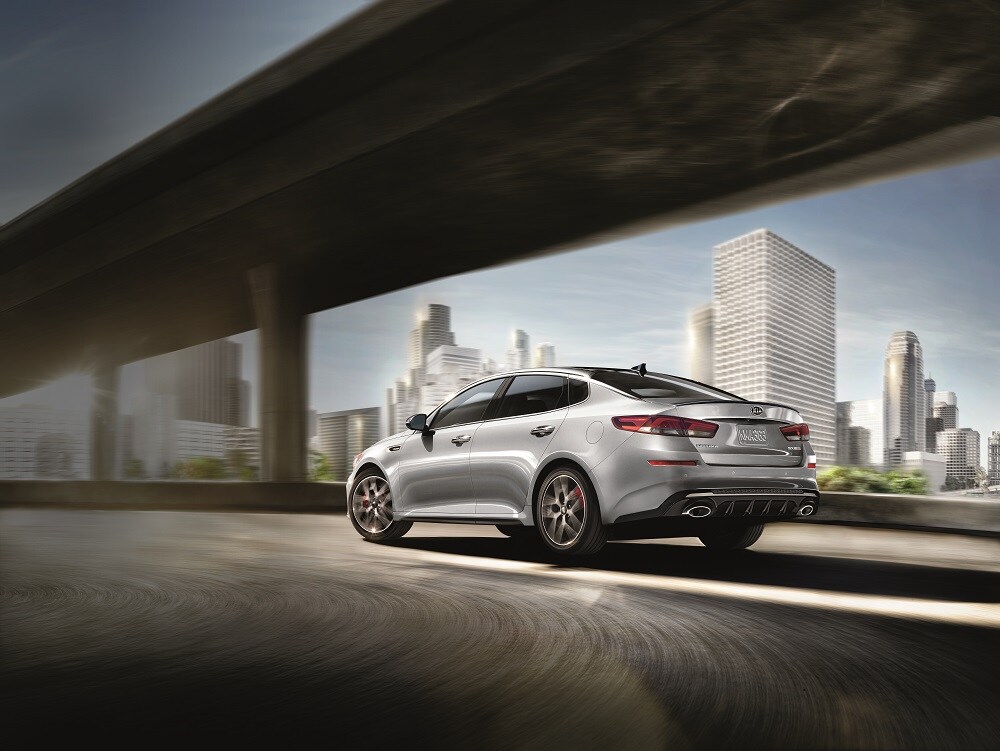 Unfortunately for the Camry, the Optima also handily wins out in how spacious the interior cabin is. The new Optima can seat up to five passengers and features a full 120.7 cubic feet of space. The Camry, by comparison, offers 100.4 cubic feet, and that's at its most open. Adding features reduces the interior space to as low as 99.3 cubic feet.
That spacious interior expands to the cargo area as well with the Kia Optima offering a cargo volume of 15.9 cubic feet. If you choose the Toyota Camry, you'll be working with a total cargo volume of 15.1 cubic feet, and that's with the higher trims. With the standard L trim of the Toyota Camry that cargo volume is as low as 14.1 cubic feet.
Read more of our Optima Reviews
Should I Buy a Kia Optima or a Toyota Camry?
When it comes right down to it, the Kia Optima outperforms the Toyota Camry in terms of technology and interior space. Whether you're looking for extra comfort or an exhilarating commute, the Kia Optima is better equipped for the job. That's why so many Langhorne, Philadelphia, and Levittown drivers are interested in getting a Kia Optima for themselves.
Want to see this Kia car for yourself? Schedule a test drive with Fred Beans Kia of Langhorne today!