Have you ever been to the Southampton SPA: Russian & Turkish Baths? If not, we recommend that you go. On some days, the checkered marble tiles and tasteful classical statues conjure up images of the ancient Mediterranean; on others, they remind us of a bad Russian mob flick-one we want to be in.
All jokes aside, their website sums up the Southampton SPA experience perfectly. They implore you to "discover a spa where stress reduction and relaxation isn't just a luxury, it's a way of life." Sounds nice!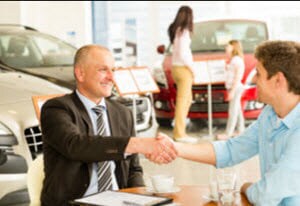 In the same vein, we implore you to discover a Kia dealership where stress reduction and relaxation isn't just a luxury, but a way of life. Here at Fred Beans Kia of Langhorne, your Kia dealership near Southampton, we bring a headache-free car buying experience.
And, don't forget to take summer for a spin! The Kia Summer's On Us Sales Event is on now. For a limited time, we're offering special deals on some of our most popular models. It's the perfect way to make the most out of your summer. 
Kia Inventory: New, Used & CPO
When you walk into our showroom, you won't find any saunas, steam rooms, or Turkish baths. What you will find is a dazzling selection of new vehicles like the Kia Forte, Kia Niro, Kia Sedona, etc.
But that's not all you'll find. You'll also find plenty of used models, including ones from automotive manufacturers other than Kia; plus, we feature a few pre-owned models that comply with the stringent requirements of the Kia Certified Pre-Owned Program. There isn't anything else like it in Southampton!
If you prefer to shop online, you can do that, as well. Our entire selection is on our website, complete with photographs, videos, reviews, comparisons, specifications, and more. Welcome home.
The Fred Beans Extended Warranty
When you find a vehicle that you love, you should protect it with all you've got. We've created the Fred Beans Extended Warranty so that you can stay covered for long after your warranty runs out.
No limit: You can use the extended coverage again and again-use it as much as you need it.
Low deductibles: Occasionally, somebody will qualify for a $0 deductible. That could be you!
Multiple coverages: We'll come up with a plan that's based on your needs and your mileage.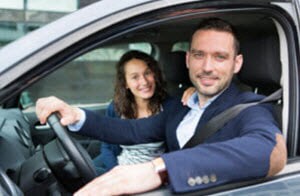 Nationwide coverage: From Pennsylvania to Florida, Alaska, Hawaii, Canada, and beyond.
Five-day rental coverage: Now, even if your vehicle needs to stay the night, you don't have to.
Would You Like to Learn More About Your Local Southampton PA Kia Dealership?
If so, then you're in the right place. There are four simple ways to get in touch with our Kia dealership near Southampton, PA right away:
Fill out a form with your questions, comments, and feedback.
Chat with us on our website; a representative is ready for you.
Give us a call on the phone, as we're always prepared to pick up.
Stop by Fred Beans Kia of Langhorne in person: 1939 E. Lincoln Highway, Langhorne, PA 19047.
It doesn't matter how you reach out to us, what matters is that you do it ASAP. Have a wonderful day!