Levittown, PA, is a planned community that was constructed between 1952 and 1958. It was built by the influential real estate development company Levitt and Sons. The leader, William Levitt, is often considered to be one of the most important men of the 20th century. Why?
Kenneth T. Jackson, a historian from Columbia University, put it perfectly when he wrote, "the family that had the greatest impact on post-war housing in the United States was Abraham Levitt and his sons, William and Alfred, who ultimately built more than 140,000 houses and turned a cottage industry into a major manufacturing process."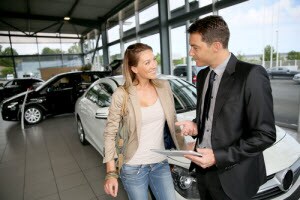 Today, Levittown is a very exciting community. One of our favorite places to eat in the area is Parkway Pizza, a tasty pizza joint that's located on Mill Creek Parkway. If you have any questions about Fred Beans Kia of Langhorne, your Levittown Kia dealer, don't hesitate to contact us today.
And, don't forget to take summer for a spin! The Kia Summer's On Us Sales Event is on now. For a limited time, we're offering specials deals on some of our most popular models. It's the perfect way to make the most out of your summer.
Fred Beans Kia of Langhorne: New Kia Inventory
We can only hope that our business will be as pivotal to the 21st century as Levitt and Sons was to the 20th century. One of the ways that we strive to achieve this dream is through our extensive Kia inventory.
You can find practically any vehicle that you're looking for at Fred Beans Kia of Langhorne. From the Kia Forte and the Kia Optima to the Kia Sorento and the Kia Sportage, we just about have it all.
Fred Beans Kia of Langhorne: Used Vehicle Inventory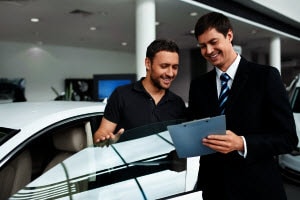 But, that's not all! We also have a massive selection of pre-owned models: almost 250 coupes, convertibles, hatchbacks, sedans, SUVs, trucks, vans, wagons, and more. Yes, we have used automobiles from Kia, but we carry options from a host of other manufacturers, too.
Automotive Financing Around Levittown PA
Let's be honest: It's not too difficult to discover your dream car at Fred Beans Kia of Langhorne. However, that doesn't mean that you can just drive off once you find it. You need to finance it!
Luckily, you've got our team of financial wizards on your side. They'll help you get the rate that you deserve on an auto loan or lease that makes sense for you. Fill out an application to get pre-approved.  
Automotive Service Around Levittown PA
Last, but certainly not least, there's the question of service. An issue or even a breakdown can really kill your vibe! That's where the team of expert automotive technicians at our service center come into play.
They can take care of any maintenance, repairs, replacements, inspections, or upgrades that you need. We've even created a simple way for you to schedule an appointment: right here on our website.
Learn More About One of the Premier Kia Dealerships in the Area!
Remember that if you live in Levittown and you're looking for a Kia dealership, we're here to serve you. We hope that you call us or stop by our showroom to figure out exactly what that means for your situation. Reach out to us immediately.