Bristol, PA is a landmark borough that's a little northeast of Philadelphia. It was originally settled in 1681 and it was officially named Bristol, after the city in England, in 1697. It became a hub of industry with a variety of textile mills and foundries. Its proximity to the Delaware River made it a shipment gateway for materials coming from up north.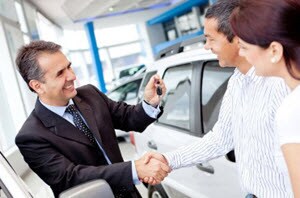 Today, Bristol is much different, although it still retains its history through a variety of buildings and refurbished homes along Radcliffe Street. Bristol even receives transportation services from SEPTA through various bus routes and the Trenton Regional Rail line. However, when it comes to getting around to other areas in Bucks County, it's better to travel by car. If you happen to be in the market for a reliable and efficient vehicle, you may want to start looking for a Kia dealer near Bristol. You don't have to travel far because Fred Beans Kia is here to help!
Getting Started on Your Search
When you're in the market for a new car, it's always convenient having a Kia dealer near Bristol where you can begin searching for your next car. But instead of embarking on the trip, you can easily check out our entire inventory of Kia models from our website. Models like the fun and exciting Kia Sportage, the smooth and stylish Kia Optima, or even the luxurious Kia K900, along with many other great models and body styles can easily be viewed right from home so you can make the tough decisions before heading over to our lot.
Research Tools to Help You Decide
Being a Kia dealer near Bristol has shown us a lot of things, but one that we're very familiar with is that it can be very tough to make the choice on your next car. We've placed helpful research materials on our website to help drivers learn more about the different Kia models so they can determine which one is right for them. These vehicle reviews and comparisons cover the crucial components like performance, style, features, and of course, safety.
Taking a Test Drive
Other than research, taking a test drive is one of the best ways to help you decide. When you're ready for the test drive, you can head to our Kia dealership near Bristol for the opportunity to get behind the wheel of your favorite Kia. You'll get to take it out on the road to see how it performs and how it handles. Only then can you be sure that you've found the right car.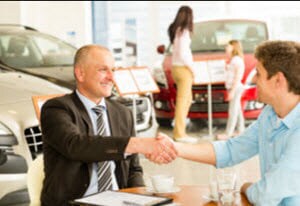 Financing Your Kia
After you've given the Kia a test drive, and you decide that it's the one for you, we'll direct you to our Financing Department. Our Finance Managers are here to work with you to help you find the right deal. They'll use their relationships with local banks to help come up with a rate that works for you. We don't want to break your budget, we just want to see you in a Kia.
At Fred Beans Kia of Langhorne, your Kia dealer near Bristol, we're always happy to provide our services and assistance to drivers in Bristol.