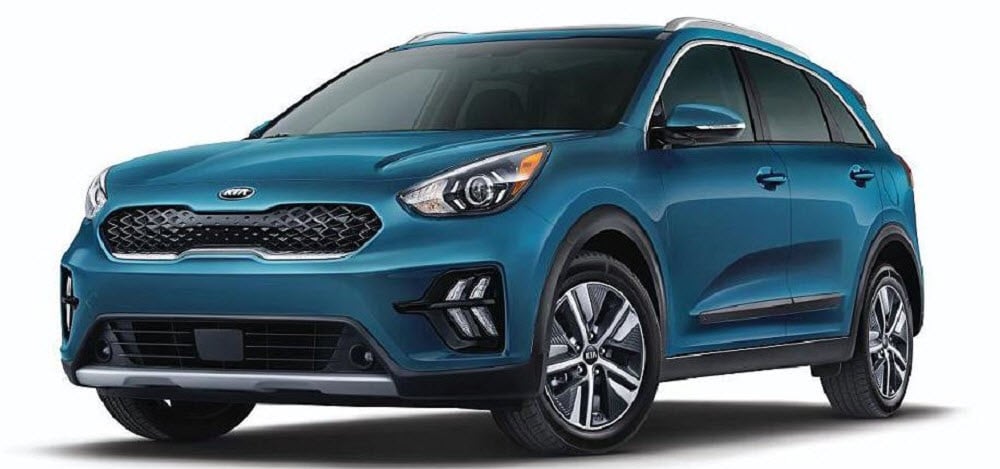 Today, we are going to take a sneak peek at the awaited 2020 Kia Niro, which is debuting at the Auto Show in Los Angeles this year. Available trim levels for the Niro include the LX, LXS, Touring, Touring Special Edition, and EX Premium.
Here, we'll cover some of the most important and impressive specs, including tech upgrades, interior options, safety features, and fuel efficiency in this zippy SUV.1  
Langhorne, Philadelphia, and Levittown drivers interested in being among the first to get behind the wheel of the Kia Niro can reach out to Fred Beans Kia of Langhorne for additional information.
Kia Niro: Technological Convenience
The 2020 Kia Niro model is expected to feature an 8-inch touchscreen, which replaces the previous model's 7-inch screen. The UVO infotainment system standard in the Kia Niro will also include four speakers, Bluetooth®, Android Auto™ integration, and Apple CarPlay™ compatibility.
Regardless of how tech-savvy or not you consider yourself, this highly responsive touchscreen system is easy to learn. 
Additionally, an extra-wide 10.25-inch display will be available, making navigation easier to both see and manipulate as you drive. In higher trims, you'll also find eight speakers rather than four, a Harman/Kardon® audio system, a satellite radio, and one extra USB port.
Style Meets Comfort Inside the Kia Niro
Optional ambient lighting lets you reflect your mood throughout the cabin, whether you're on your evening commute or returning from a relaxing getaway. After picking the next song in your soundtrack using the UVO infotainment system, you can match the melody by bathing the interior with the perfect shade. 
In the EX Premium trim level, drivers will be able to slide into synthetic leather upholstery, both heated and ventilated front seats, a heated steering wheel, and make use of wireless charging devices. These features are sure to be felt in the form of added comfort, convenience, and style. 
Upgraded Safety in the 2020 Niro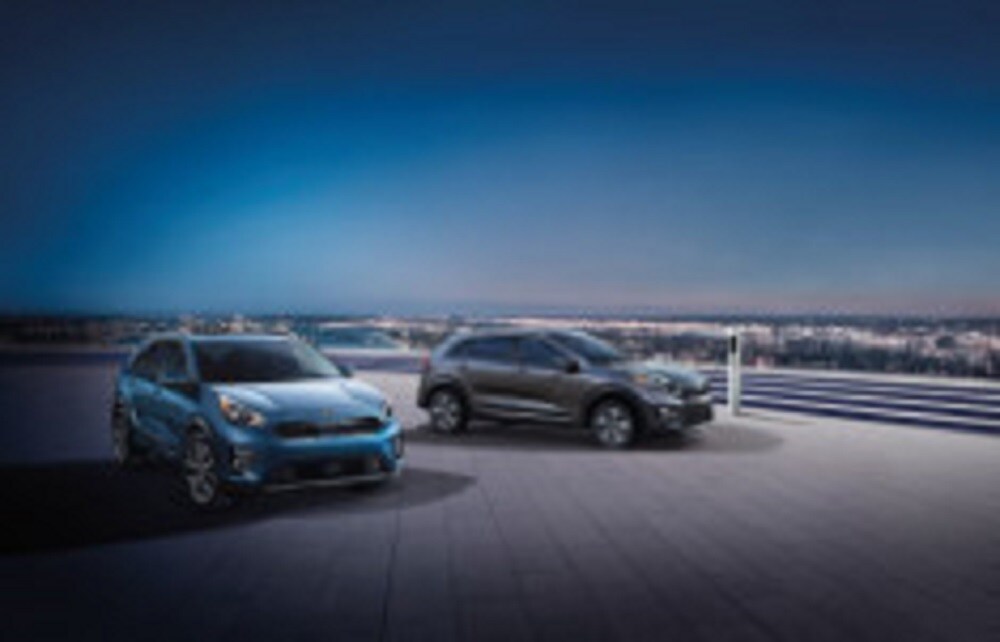 The adaptive cruise control system in the 2020 Kia Niro stops and starts seamlessly even in heavy traffic, letting you relax a little more. 
Automatic High Beam Assist (HBA) ensures you see as clearly as possible without worrying about if you're blinding any of your fellow drivers. 
Conveniently, a Rear-Camera Display now comes standard in the Kia Niro. Now, you can parallel park, back into your garage, and pull out of your driveway with confidence. 
Hybrid Fuel Efficiency
The Niro comes in either a hybrid or plug-in-hybrid powertrain option. Both are made up of a 4-cylinder engine and an electric motor. 
Using a standard household outlet, the Kia Niro can reach a full charge in as little as nine hours. If you have a 240-volt outlet, charging time drops to about two and a half hours.
Although EPA-estimated fuel economy data is not yet available for all trim levels, the Niro has been reported to have improved gas mileage. This is sure to save you time on charging and fill-ups, along with allowing you stay on the road longer. 
In the 2020 Kia Niro, you will also find energy-saving regenerative brakes that charge your Kia vehicle with every stop. Really, what's more efficient than that?
When is the 2020 Kia Niro Release Date?
We expect to have the 2020 Kia Niro in our showroom in early 2020. Langhorne, Philadelphia, and Levittown drivers can reach out to us to learn more about the upcoming Kia Niro! 
At Fred Beans Kia of Langhorne, we look forward to helping you get behind the wheel of the 2020 Niro as soon as possible. Contact us to learn more today!
1 Model not yet released. All specs mentioned herein have been cited from the U.S. News and Edmunds  and are subject to change by the manufacturer.